The Hispanic Alliance began as a grassroots organization of collective volunteer endeavor.
In 2021, volunteers remain the center of our community, driving the upstate forward to a bright & inclusive future.
Early in its organization, the Hispanic Alliance identified four "community pillars" – basic needs that required strategic attention and improvement in the Hispanic community. Groups of passionate volunteers formed around each need determined to empower others with knowledge, access, and support.
Our community teams are the engines that work to connect people with resources, educate them about their opportunities, and advocate for their rights.
They identify the gaps between needs and resources, avoid duplication of services and build collective capacity to serve the community. These are spaces of inspiration, innovation, and support.
For as long as our organization has been serving the needs of the Hispanic & Latino communities in the Upstate, people have been the driving force of our organization.
We are thankful for the support of every individual who believes in our mission of an inclusive society where all have equal access to prosperity.
Will you join us?
We believe in creating a community where all people have equal access to prosperity. Your donation will help us continue expanding our reach to connect more people with resources across South Carolina.
---
2021 Hispanic Alliance Board of Directors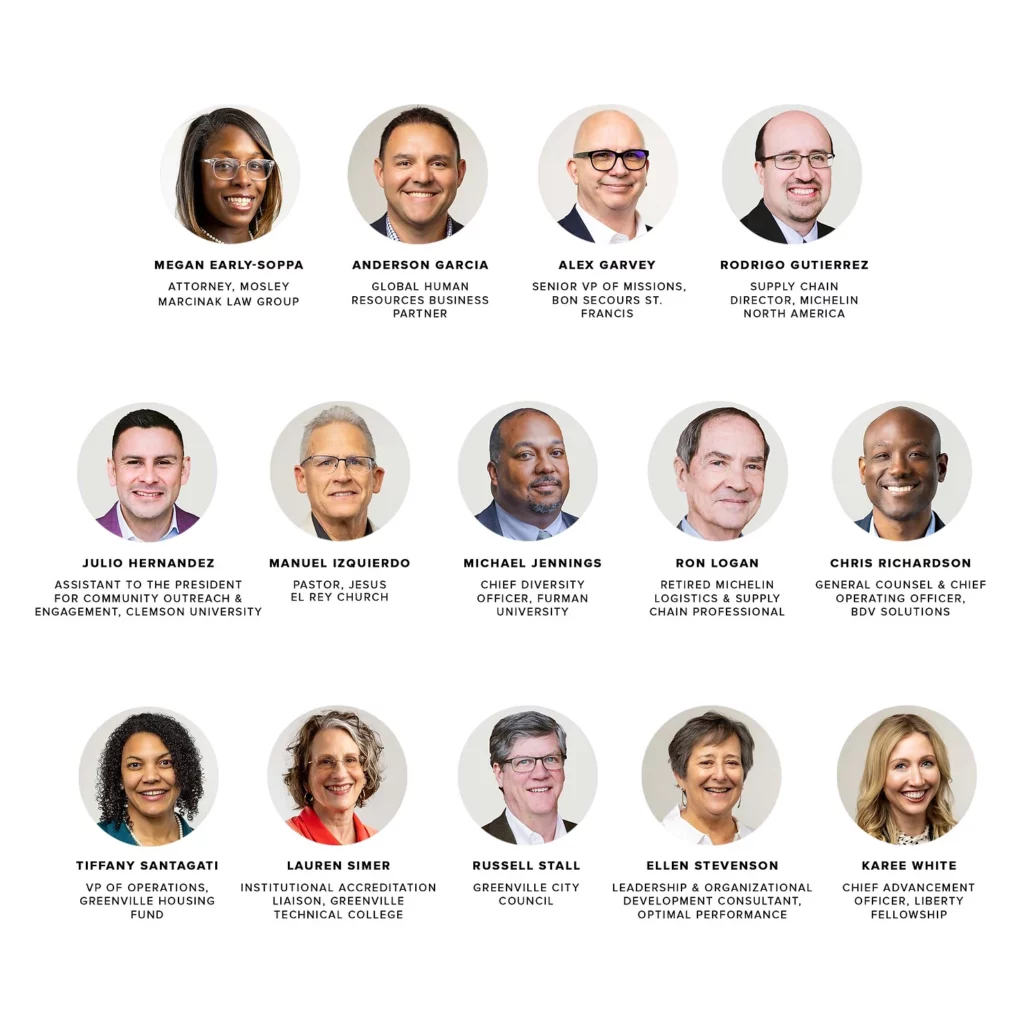 2021 Hispanic Alliance Staff Roster