Hispanic Alliance is proud to have fostered an inclusive community dialogue about our own transformation as people and as a community by showcasing the art of a world-renowned Mexican artist in the heart of Downtown Greenville.
Public art is meant to transform our environment.
For six months, Jorge Marín's Wings of the City did exactly that, coexisting with its new environment, adding to its beauty, and creating an essential dialogue to ultimately become one. Just like the Hispanic community is adapting, learning, and adding to the vibrancy of our city.
We are thankful to the Greenville community – its businesses, its families, and its government – for embracing change and creating a sense of belonging and permanence for our growing Hispanic community.
This exhibit was possible thanks to the strategic partners working in concert to achieve a united vision of community when we needed it most.
Wings of the City's presenting sponsor, Bank of America, joined by Piedmont Natural Gas, the Peace Center, BMW Group, Michelin, Bon Secours Saint Francis, Furman University, Community Journals, and the Capital Corporation made it possible for Greenville to be the first city on the East Coast to host this exhibit.
We are eternally grateful to EP+Co, the Metropolitan Arts Council, the Community Foundation of Greenville, and to the hundreds of individual donors who helped us elevate public art as a bridge for dialogue and community building.

Origin Story of Wings of the City
When people come together, great things can happen — even in challenging times. Collaboration across countries and communities not only brought Wings of the City to Greenville, it also made Greenville the first east coast destination for the traveling installation. The General Consulate of Mexico in Raleigh approached Hispanic Alliance about bringing this exhibit to South Carolina, and when we brought the idea to the City Council and the Greenville community, they embraced it right away. The idea was also quickly embraced by area businesses, who showed their support financially. From its start, Greenville's Wings of the City installation proved to be a collaborative effort that crossed country and state lines and involved both the local government and the entire Greenville Community.
As art often does, Wings of the City also connected people across personal boundaries.
Viewers could educate themselves on Mexican culture or celebrate their own culture through the exhibit, and it granted a reprieve from the daily mental toll of the pandemic. The exhibit opened in April of 2021, providing an interactive art experience in a time of COVID isolation and fear. The expansive art installation spread throughout Downtown, in the Peace Center and Falls Park on the Reedy, providing a safe way for visitors to connect. Even if it was as simple as waving to someone also looking at the same sculpture or sharing one's picture with the Wings on social media, the Wings experience was one of shared interaction—with both art and other people. Visitors to the exhibit could be together. They could hold conversations about the artwork. They could learn more about the work of Jorge Marín. Through personal interpretation and introspection, they could even learn more about themselves.
Despite challenges, Wings of the City's origin story is one of connection. It's a story in which boundaries and borders fail to divide.
We hope you will join us as we work to bridge the gap across borders, building a more inclusive South Carolina.
---
If you are like us, we can't get enough of the beauty of these nine monumental sculptures. Please enjoy some of our favorite photographs from last year's art exhibit.
Wings of Mexico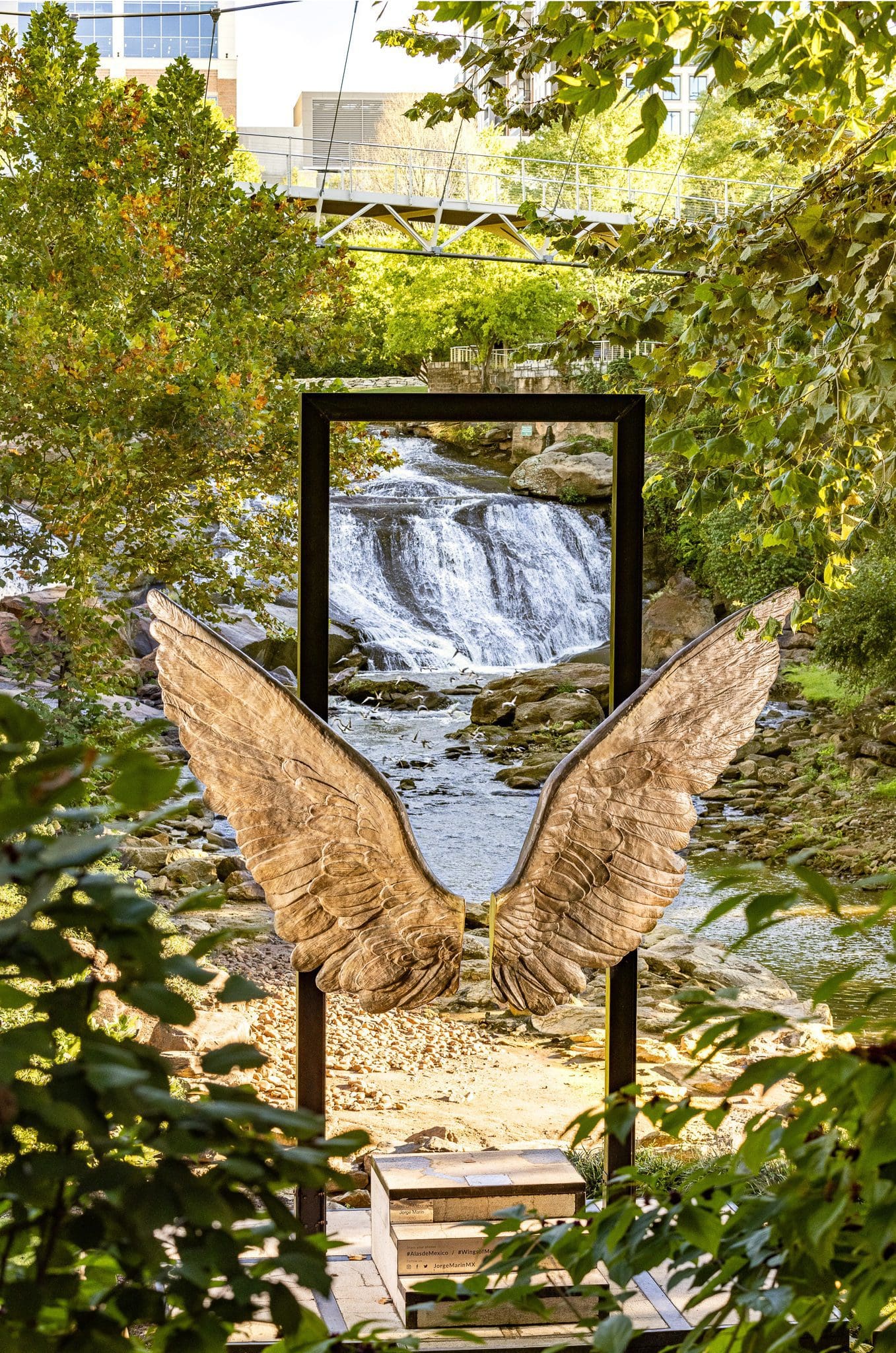 Abrazo Monumental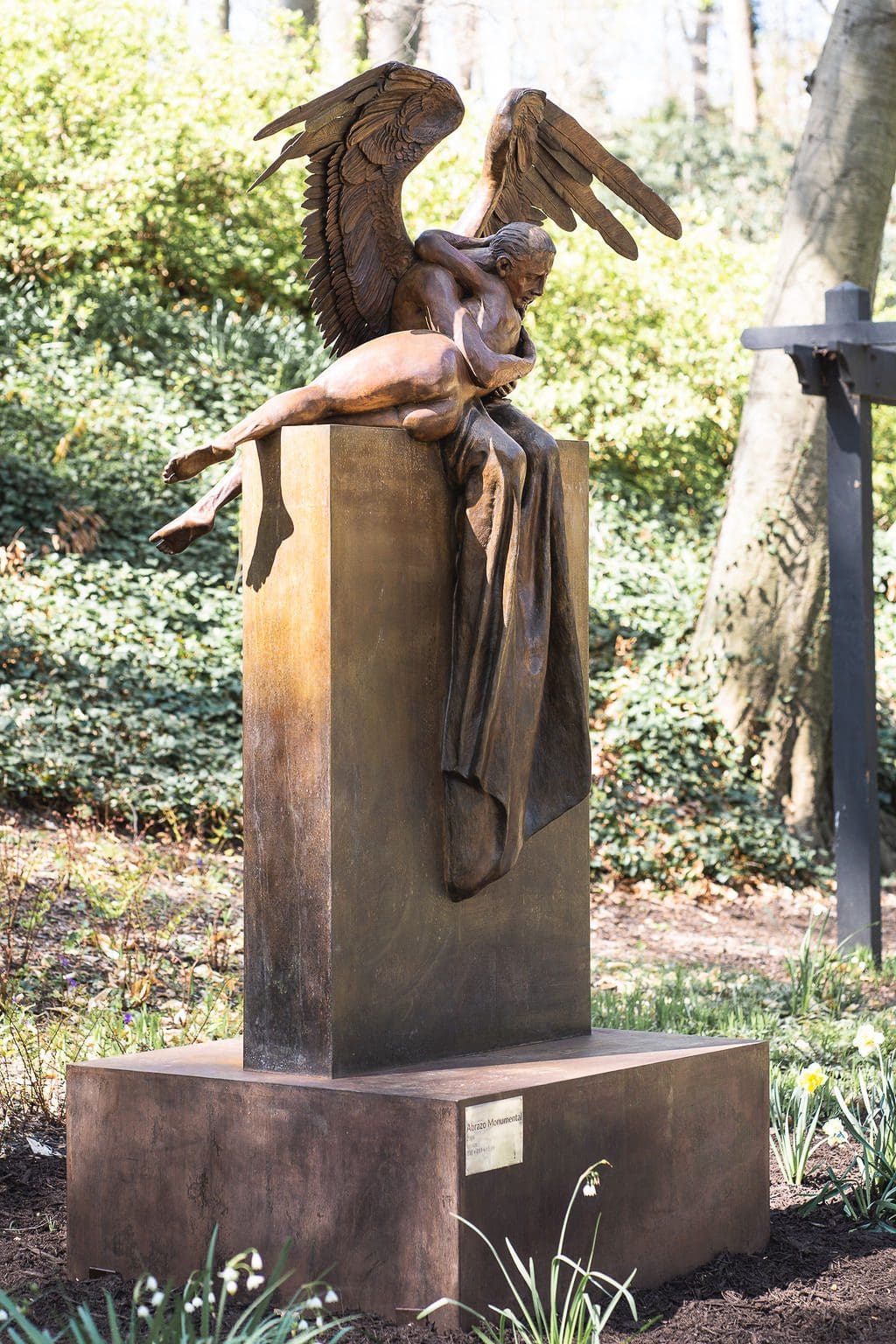 Ángel Persélidas
Archivaldo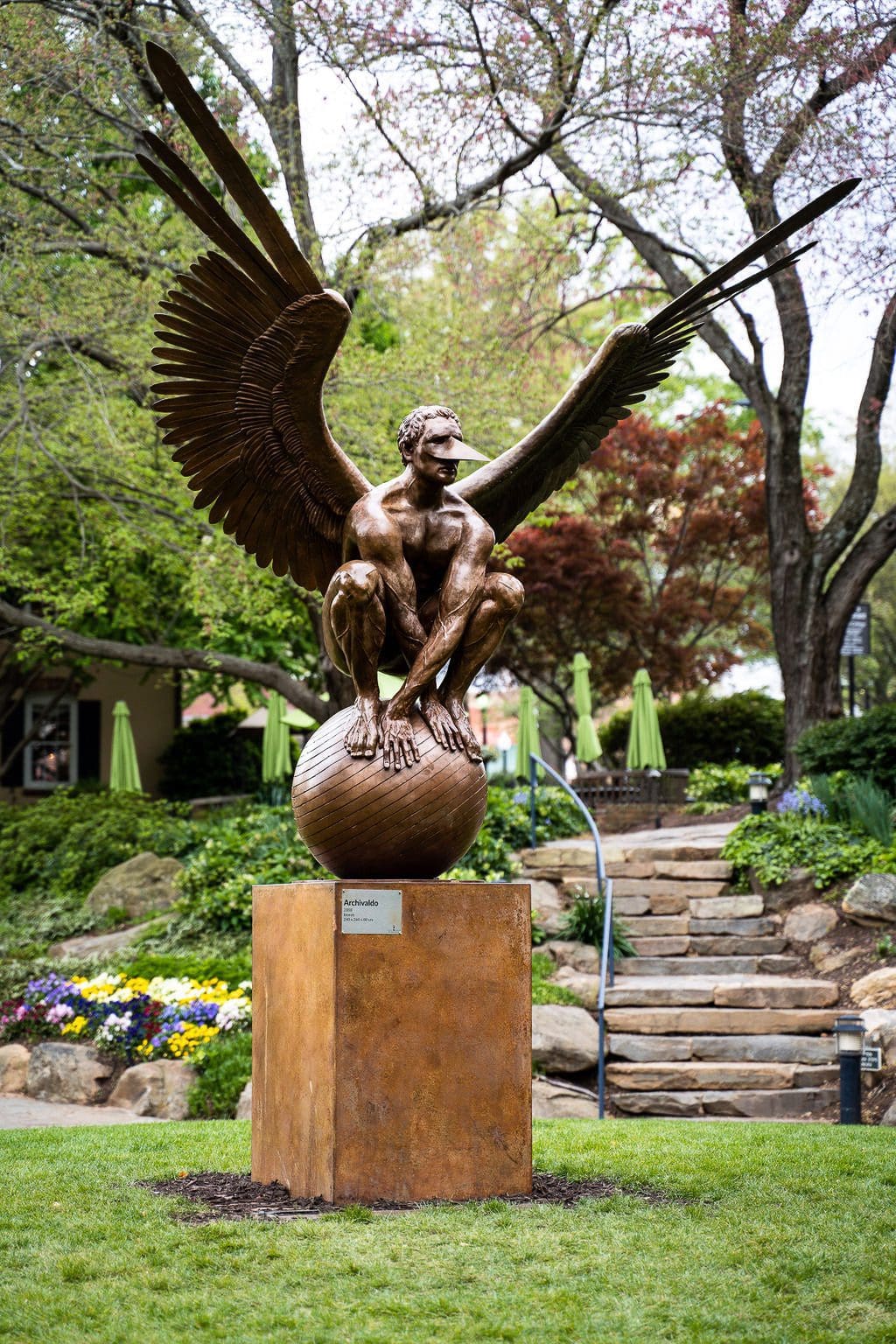 Bernardo Oriental
El Tiempo
Equilibrista 90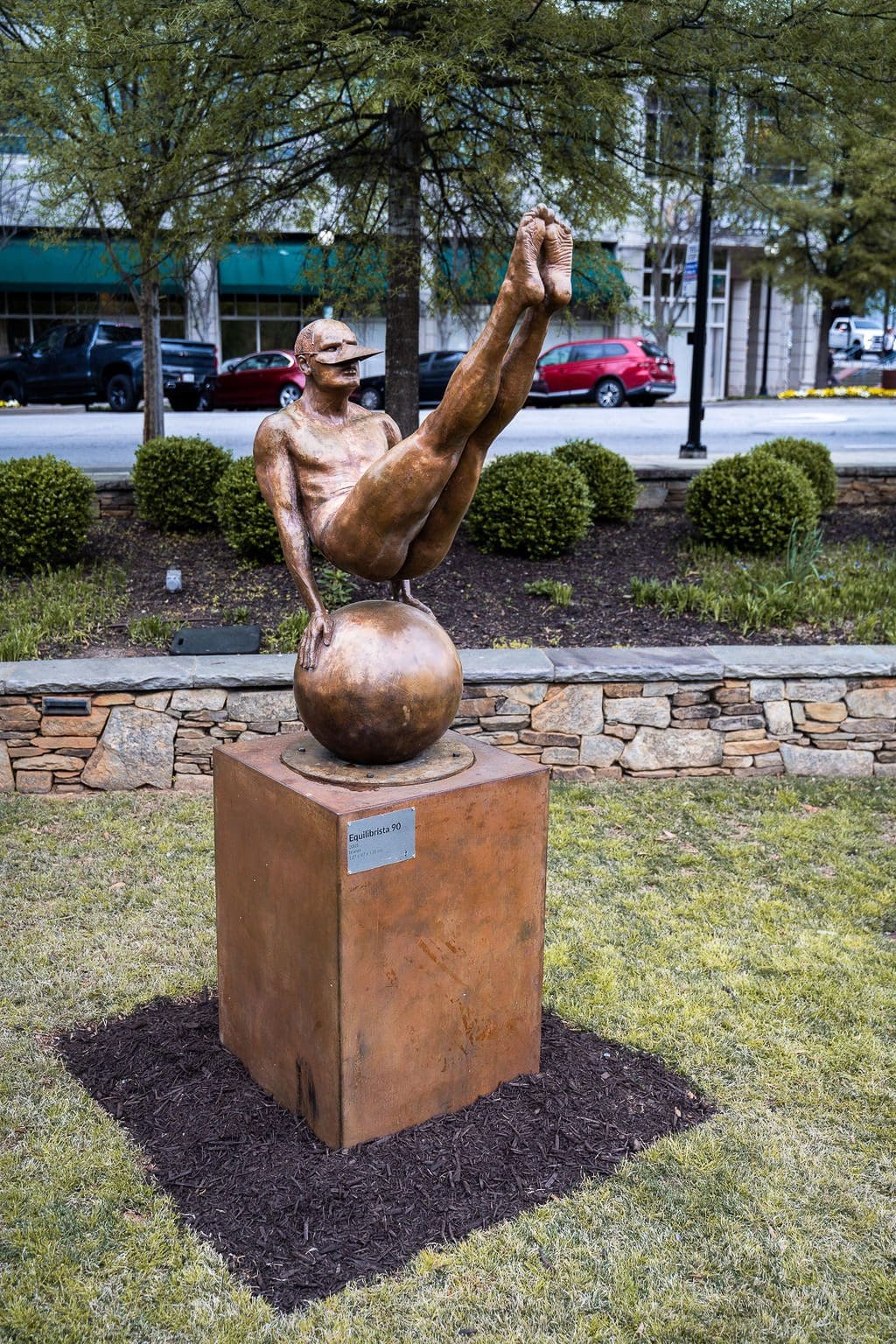 Hombre Universal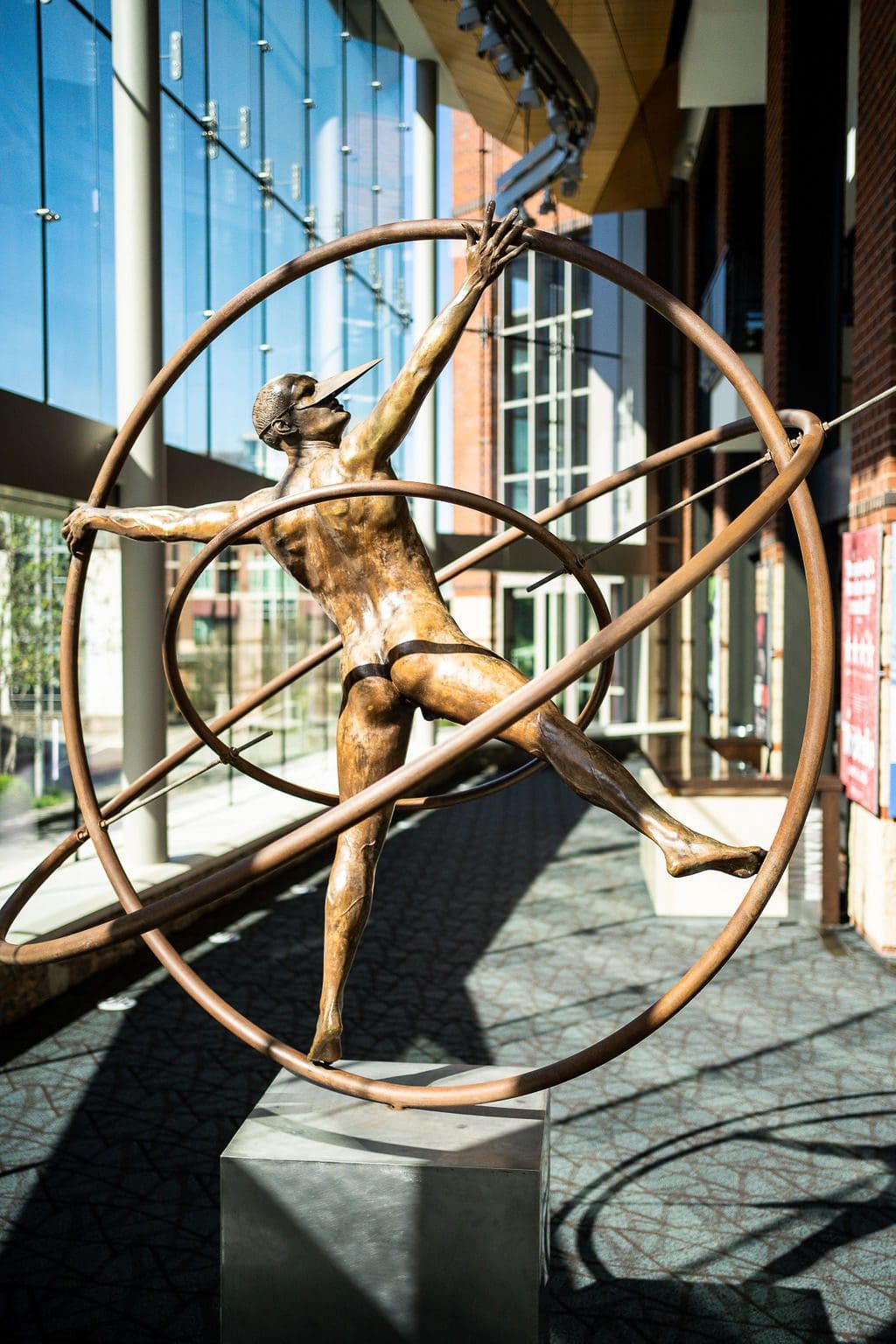 Split Monumental