Equitable Healthcare & Wellness
Increase awareness of resources and access to the healthcare system for the Hispanic community.
Increase cultural competency among healthcare providers.
The Health Team is open to any individual wanting to help our community gain access to affordable healthcare and maintain long-term wellness. There is no cost to join. Join us at our next meeting!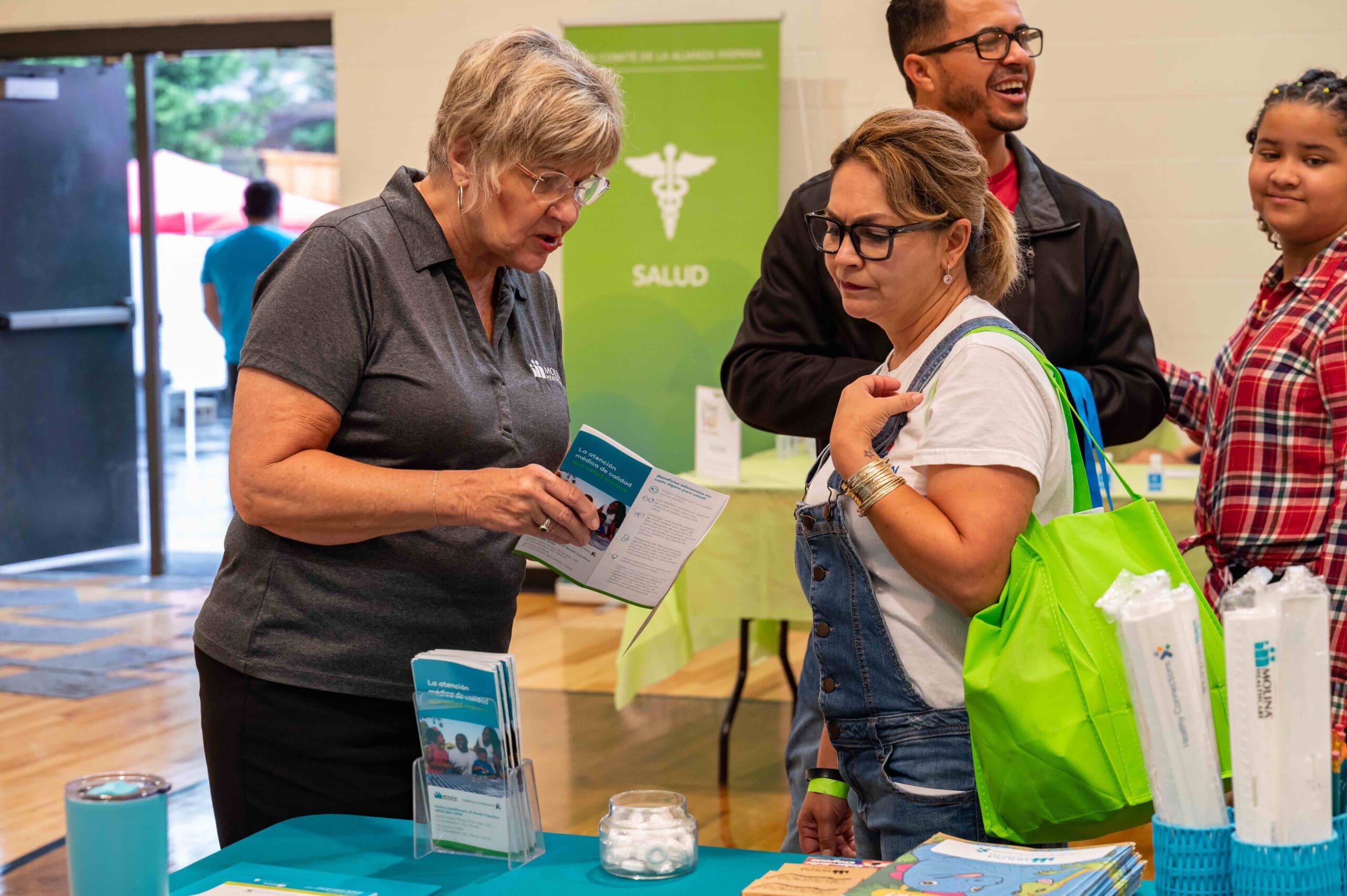 The annual Festival de Salud (Health Festival), is targeted to create a welcoming and informative environment for underserved members of the Hispanic community. Lack of access to health insurance and interpretation needs often deter people from seeking help until a health problem has grown chronic or serious. The health fair combines direct interventions – a wide variety of basic screenings and flu vaccinations – with community health providers and translation assistance to help resolve and prevent health problems for participants. There are also plenty of fun attractions for children to encourage healthy living at an early age. The Health Fair is Hispanic Alliance's longest running team capstone project!
The Health Cooking Class is a popular event. Health Team members step into the shoes of celebrity chefs by demonstrating and preparing healthy and economical recipes with Hispanic roots. Each year the team designs and evaluates the menu to target specific diseases such as diabetes. The community gets to taste-test the results, speak with health providers and organizations, and go home with a goodie package of information, recipes and tips on healthy eating.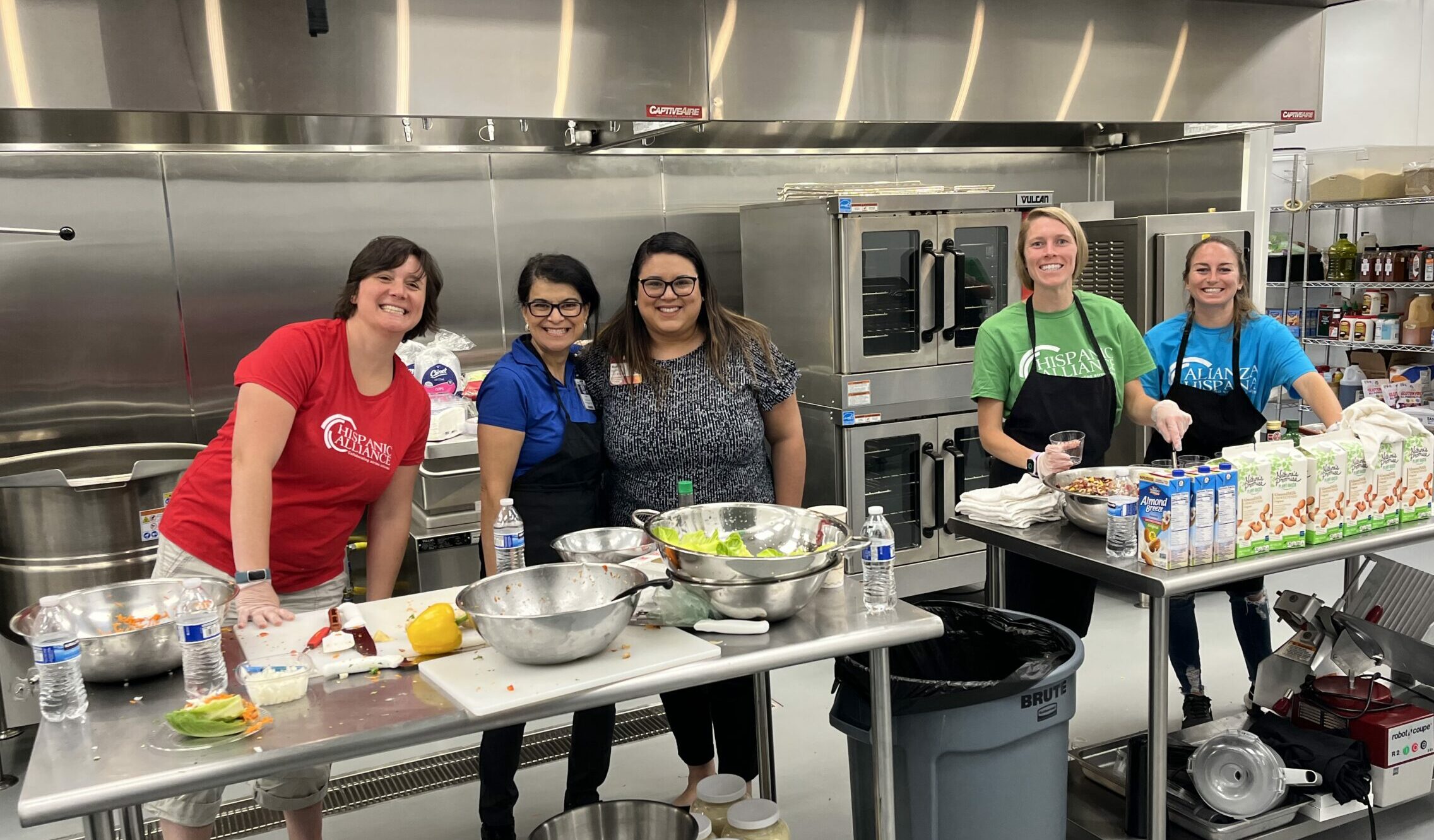 Just like a healthy human body, our team members have many different roles and perspectives in healthcare, but one goal – collaborating to make each person, and the entire community, as holistically well as possible. They monitor the pulse of health issues important to Hispanics and immediately act to offer appealing and effective intervention and education programs.
We are grateful for our community sponsors!