DONATE TODAY TO SUPPORT DREAMERS
"A seven-year-old has no say, whatsoever." That is how Viana describes being forced to leave her home in Mexico and complete an arduous journey to live in South Carolina. She began school two years behind and spoke no English, which she describes as her toughest hurdle to overcome. In her senior year at Carolina High, Viana applied to the new leadership program offered by Hispanic Alliance. "The Student Dreamers Alliance was like a family within school. We were able to talk to each other knowing that we weren't going to get judged. I learned that I'm not the only one with a story like mine. There were a lot of times we cried. It was a relief to be able to say what you want to say to someone." Despite new knowledge and support, Viana still believed that going to college for a career in nursing was pointless. As a DACA recipient, South Carolina law forbids her from obtaining a nursing license. She graduated in the top ten of her high school class…and went straight to work. Just when this decision began to weigh on her, she got a message from her teacher and SDA facilitator that dedicated supporters of higher education had partnered with the Hispanic Alliance to start the SDA Scholarship Fund. The fund granted her a scholarship, and she is now part of the nursing program at Greenville Technical College.
"Going to school has been really hard and stressful. I am working on the weekends as well. There are a lot of late nights at 3AM when I am still doing homework. Sometimes I feel completely lost, and ask myself, 'Are you going to do this?' but if I start something, I have to finish it."
Viana's access to higher education was possible only through the unforeseen gift of a private donor that provided seed money for the SDA Scholarship Fund. Your donations make it possible for students like Viana to benefit from the SDA program and access higher education. Make your end-of-year donation today to support our youth and the many Hispanic families striving to realize their own American Dream!
---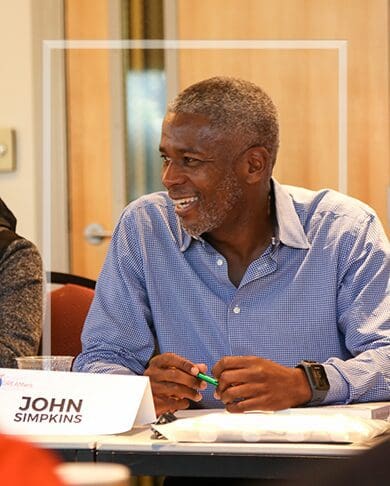 "The Student DREAMers Alliance is cultivating the next generation of leadership in the South Carolina Upstate. Spending time with SDA students is one of the highlights of my year. They are thoughtful, caring, socially-conscious young people seeking to create better lives not just for themselves, but for their extended families. They live out the best of who we can be as a nation."
---
This summer our Student DREAMers Alliance program was one of six around the globe to receive the McNulty Catalyst Fund Prize, and Viana's journey impacted others around the world. Watch this short video to see Viana's story and how her bravery represents our next generation of Hispanic leaders, ready to take flight.