My family didn't have anything when we came to this country. It was always hard to pay bills and pay for food for all of us. My mother didn't have a car, so we walked for miles and hours – to school, to the store, to the doctor.
"At first, seven of us stayed in a tiny one-bedroom apartment. I can still remember sleeping on the floor. But a lot of people have struggled so much more than I have."
Where we are from, (Guanajuato, Mexico) you are destined to be a farmer. People grow food for themselves and their families, and what little is left over they sell. It's not safe there – you are living in constant fear because the cartels are really big. I have several family members that have been shot. My dad worked in the U.S. picking fruit and washing dishes. Eventually, he got a visa – it took ten years. That was how our whole family was able to come to the US. My parents are not educated, but they are very smart in buying and selling property. I want to help them start their own real estate business to become financially stable.
I loved the whole Student DREAMers Alliance experience – it definitely has impacted me! I want to go to college so that when I have kids I can tell them, "I went to college and graduated." My parents didn't go to school, so they weren't able to guide us through life. The knowledge they shared with me, I've shared with other kids and other parents. You can rely on SDA to help you with whatever you need! It is like a tight community – our own close-knit SDA family.
I like to make good use of my time. I have a Life Scholarship to Greenville Tech, and I've been on the President's list once and the Dean's list twice. If I'm not in school, I'm working – sometimes 40 or 50 hours a week. This summer, I am going to earn my real estate license. I want to open my own real estate investment company.
My two biggest dreams are to build schools and open wells for children in third-world countries, and to help families that have just arrived in the U.S. to find housing, food, and transportation for their kids. Through SDA, I see things a little bit differently. It puts you in other people's shoes. You all at Hispanic Alliance pushed me and motivated me. Because you helped guide me, you all will always be a part of who I am.
---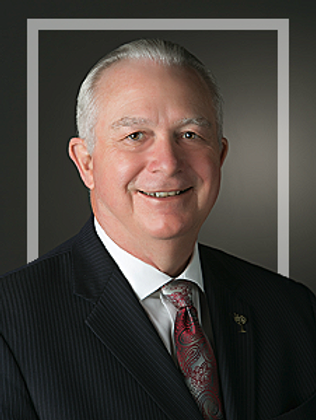 At Greenville Technical College, we work to help all students access an education that transforms the lives of individuals like Juan and their families. And while access is important, success is even more critical; so our services provide the resources needed for students to persist, graduate, and enter the job market well prepared for the future. Through our partnership with Hispanic Alliance, first-generation college students have another point of connection to valuable resources and support to ensure their long-term success.