Embrace Your Culture & Heritage
Hispanic Heritage Month is a time to celebrate the vibrant tapestry of Hispanic cultures that enrich our community.
By participating in the diverse range of events and activities, you can actively engage with the Hispanic culture that's woven into the fabric of our city. It's not just about recognizing the past; it's about building a more inclusive and harmonious future. This month-long celebration, running from September 15 to October 15, provides us with an incredible opportunity to learn, grow, and connect.
It's a time to honor history, pay homage to the struggles and triumphs of Hispanic communities, and celebrate the diversity that makes Greenville a vibrant place to call home!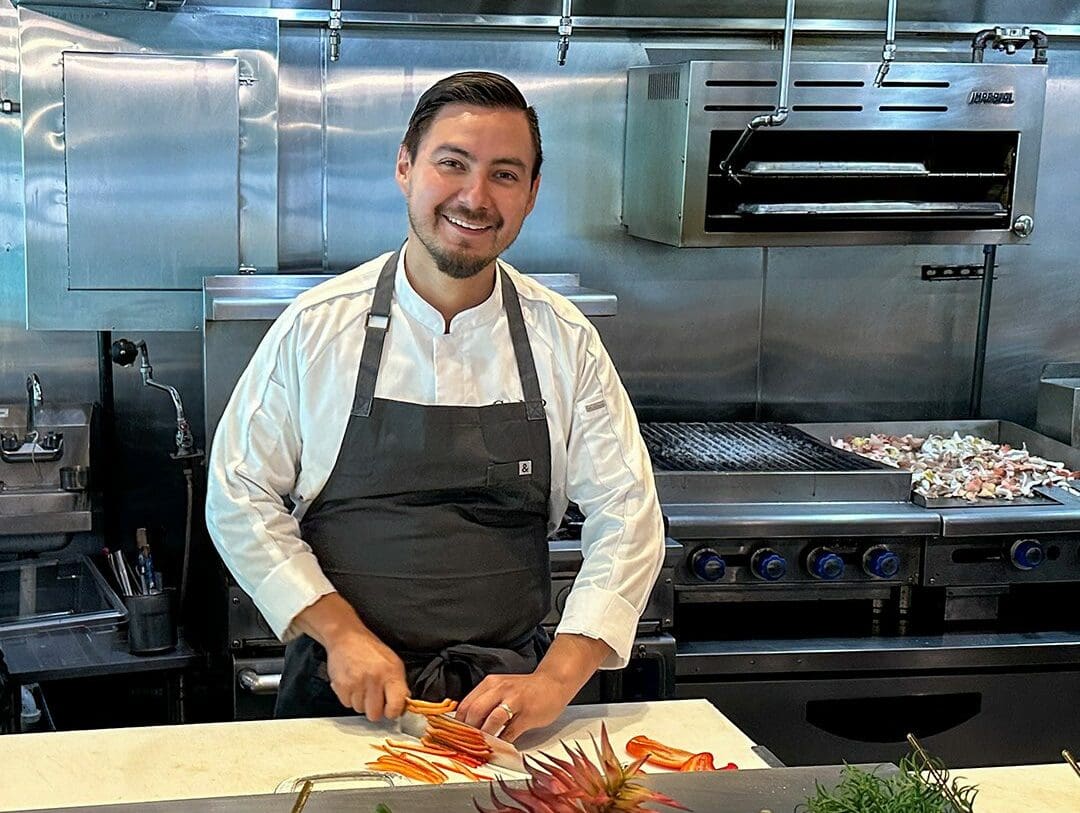 Chef Diego Campos brings Latin Flavors to the Heart of Greenville
"I love teaching about Latin products, flavors, and spices. Anything from Central or South America - I want to teach people about what we have to offer."
Learn how Diego Campos is on a mission to introduce the diverse flavors of Latin America to Greenville and how he's making an impact through his culinary creations. His mission goes beyond cooking; it's about using food to bring people together and empower the Hispanic community in Greenville. Through his work at Camp (part of the Table 301 Restaurant Group), Diego not only tantalizes taste buds but also fosters a deeper appreciation for Latin cuisine, enriching the cultural tapestry of Greenville.

Hispanic Alliance owns the domain HispanicHeritageMonth.com!
It's a chance to immerse ourselves in the traditions of Hispanic cultures & live it – daily!

Noche de Salud is for you and your family!
Receive FREE resources from our community partners
This coming Thursday, September 21, we are offering health information for the whole family. Gain access to reliable health information, such as Health Clinics, Social Services, & Mental Health Resources from our partners in the community and members of the Health Team of the Hispanic Alliance.
This event is FREE to attend and open to all members of our community! Feel free to share this information.

Más Salsa: An Opening Night Celebration for Our Community
Hispanic Alliance and Upstate International have teamed up for one more FREE community concert at Camperdown Plaza
Más Salsa will begin with a community dance lesson at 6:00 pm with instruction by Pura Alegría Dance Company for anyone looking to knock the dust off their salsa heels or interested in cultivating a little culture by trying something new!
Then, at 7:00pm, the iliana Rose Cuban Jazz Band will take the stage at Camperdown Plaza off Broad and Main Street to ignite a vibrant celebration of Hispanic and Latino cultures. Refreshments will be available for all to purchase & enjoy from businesses surrounding Camperdown Plaza throughout the evening.

Hispanic Heritage Month Ride with CycleBar
Part of our Active Living Series: Sweat. Celebrate! Support!
Join us at Camperdown Plaza on Saturday, September 23 in Downtown Greenville for back-to-back-to-back cycle classes with our friends from Cycle Bar Greenville. Advance Registration is required, and your $10 registration will be returned to Hispanic Alliance in the form of a donation!

Raices y Ritmos at First Presbyterian Church
Dive into RAÍCES Y RITMOS on September 22 at 6pm in Downtown Greenville at First Presbyterian Church. Authentic cultural food trucks will be on side, with local Hispanic artists, and merengue beats by Revelación Maranatha directly from Dominican Republic!
Celebrate together our Latino Roots & Rhythms!


AHAM's Hispanic Heritage Festival is Sunday, October 1
Volunteers are still needed for this annual celebration!
For 25 years, AHAM has been celebrating our Hispanic culture by organizing the Hispanic Heritage Festival. This year, the festival will be on Sunday, October 1st at Fluor Field where they are preparing to exceed their 3,000 attendees from last year. All the money raised int his festival goes towards scholarships for our Hispanic students in the Upstate!
Volunteers are still needed to help on October 1. Get involved by becoming a sponsor, volunteer, vendor, and spectator!

Ballet Hispánico at the Peace Center
Use promo code COMUNIDAD to get $10 OFF TICKETS in price levels 1-3!
Ballet Hispánico is the largest Latine/Latinx/Hispanic cultural organization in the United States. Through its exemplary artistry, distinguished training program and deep-rooted community engagement, the company champions and amplifies Latinx voices. As part of the Hispanic Alliance network, we are proud to offer a special discount code to receive a discount on your tickets. Click the link below to learn more information about this wonderful performance and to buy your discounted tickets!

Nominate a Local Hispanic American!
Celebrate Hispanic Heritage Month Sept 15 - Oct 15
During Hispanic Heritage Month, we will celebrate 30 unsung heroes and/or businesses who represent the Hispanic community with pride for their contributions to our society.
Is there a special person or business that goes above and beyond to help others and serve their community?
Please help us discover and celebrate your local heroes/ business owners by sharing a picture and telling us about what makes this person special. The best submissions will be featured through a daily publication on Hispanic Alliance social media beginning September 15th.

The Sullivan Apartments - Modern Apartments in Greenville!
We are so grateful for The Sullivan Apartment's sponsorship for Hispanic Heritage Month
Sullivan Apartments is a brand-new apartment community offers modern one, two, three, and four-bedroom apartments in Greenville, SC. Inside your new apartment, you'll find fresh interiors with spacious floor plans and wood-style flooring.
Their community offers top-of-the-line amenities, such as a swimming pool and fitness center just steps from your front door. They have pet-friendly apartments in Greenville, SC, so your four-legged family members are welcome in our community! Enjoy an Upstate lifestyle at The Sullivan Apartments.

Hear From Greenville City Council & Mayoral Candidates
Don't miss out on this opportunity to hear from candidates who want to represent you!
The Greenville Chamber is partnering with the Post & Courier Greenville to host Palmetto Politics LIVE presented by AARP. This will be a debate between Greenville City Council candidates, followed by the Mayoral candidates. This event is FREE to the public, but registration is REQUIRED.
Monday, October 2nd
5:30 p.m. – 7:00 p.m.
The Kroc Center
424 Westfield St, Greenville, SC 29601