"My immigration status does not define my potential as a human being"
As part of the Hispanic Alliance's ongoing efforts to support our alumni of the Student DREAMers Alliance, we recently sat down to talk with Diana Hoyos Lopez. Diana was a member of SDA Class 1 (2016 – 2017) and is currently interning with Hispanic Alliance.
For Diana Hoyos Lopez, empowerment is a defining element of her Student DREAMers Alliance (SDA) experience and her own sense of self. "My immigration status doesn't define who I am," she says when speaking about the knowledge she gained from participating in SDA's first-ever cohort in 2016 – 2017. Throughout her life, her identity was deeply shaped by South Carolina's laws limiting her educational opportunities.
Diana believed for a long time that she wouldn't be able to attend college as a DACA student, but SDA helped her build the courage and confidence she needed to pursue her dreams – like attending and graduating college. "I felt like I couldn't achieve the things that I wanted to," she says, "but ever since I joined Student DREAMERs Alliance, I learned that my immigration status doesn't define my potential as a human being."
Community played a pivotal role in the empowerment Diana gained from SDA. In addition to the support she felt from the program's staff and teachers, she also formed strong bonds with her fellow classmates. She got to hear their stories, and she learned that they all had similar experiences. Learning these stories left her feeling empowered by her Hispanic community. Through seminars, conversations, introspection, and laughter, Diana's connection to her community grew and extended beyond her high school years. She describes being a first-generation college student as "a bit overwhelming" and admits to being a "ball of anxiety" at the start. "I could really find myself relying back on the Hispanic Alliance," she says. "They would always offer me the help that I needed"—which included both financial assistance and words of encouragement — "and that really matters a lot."
Diana is a testament to the way community support can lead its members to tap into the power already within them. When describing SDA, Diana says she received the encouragement she needed to push herself. Through this community-nurtured self-motivation, Diana followed her passion to serve others, leading her to graduate from Wingate University with a degree in Human Services. "Human services is all about engaging with the community and figuring out what those needs are," she explains, "And that's something I've always been passionate about, especially within the Latino community." SDA helped teach her both to be a leader and that leadership opportunities can happen anywhere, and she uses this knowledge to speak for her community. She aspires to earn a master's degree in Public Health, and she hopes for a more inclusive upstate with affordable healthcare. For now, she's serving her community and remaining open to opportunities that connect her passions and skills, like interning with the Hispanic Alliance this year.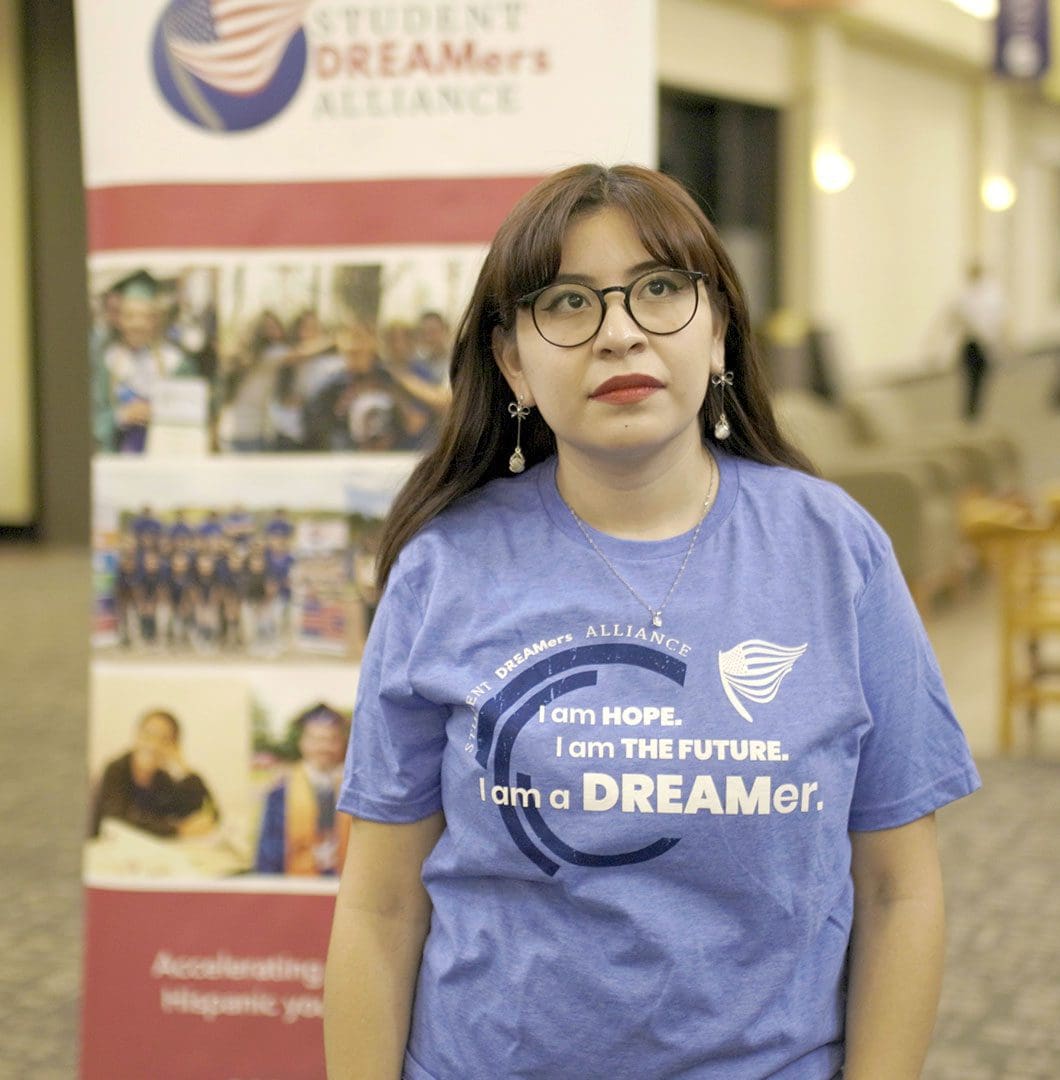 "Having Diana interning with us brings this journey of developing future leaders full circle, and it reminds us of the infinite potential that our SDA alumni have to give back to their community and create a more inclusive South Carolina"
-Adela Mendoza, Executive Director, Hispanic Alliance
Through the help of the Student DREAMers Alliance, Diana resisted the definitions immigration laws placed on her, and in doing so she defined herself. She is a leader, college graduate, intern, and proud member of the Hispanic community. "The point is that we all come from an immigrant family," she says, "Our family & community is what defines us, defines who we ought to be, and how we can show up as a positive force in the world"
When you invest in our future, you invest in our youth!
Complete your donation below!