As the pandemic continued, our community teams evolved to serve the Hispanic community however they needed it most.
A number of our programs were able to return to in-person, while selected programs remained online to prioritize safety as the pandemic continued.
The Hispanic Alliance is ready to collaborate with and for our fellow South Carolinians.
For the Hispanic community, our bilingual call line continued to serve as a beacon of hope and connection amidst pandemic isolation and language barriers. Pandemic-related assistance continued to be amongst our highest priorities, as our RFA line bridged gaps in services and connected individuals with relief amidst isolation and despair. With over 700 requests for assistance, we served and connected our community to the resources they needed most.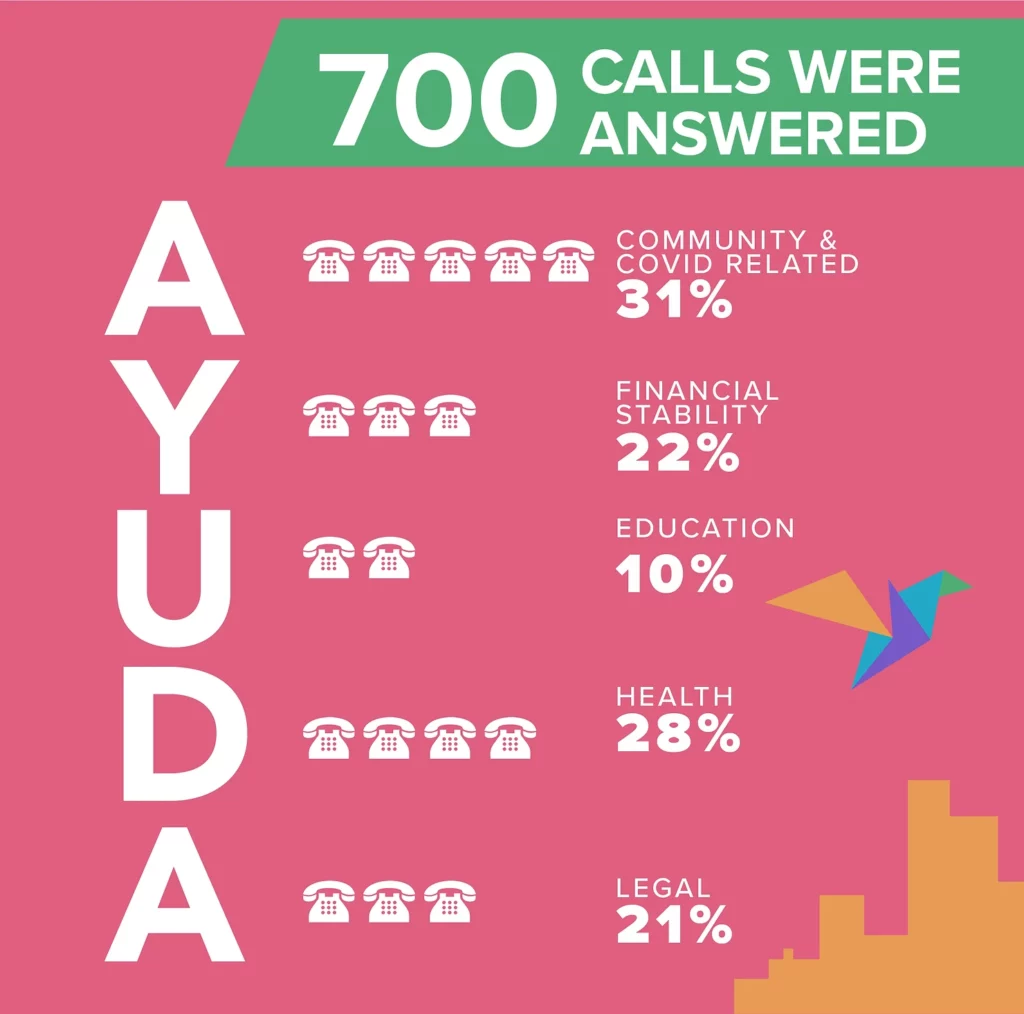 The HA Network expanded to reach new heights in 2021.
Pandemic limitations on in-person gathering restricted our ability to meet in person during 2021; however, our virtual meetings flourished, and over 600 members connected to the meetings throughout the year. We were able to connect with new audiences and HA Network members across South Carolina. This hybrid platform has removed geographical boundaries for HA, allowing us to serve even greater numbers of the Hispanic population & setting the stage for potential state-wide growth.
The HA Network grew to over 600 members in 2021.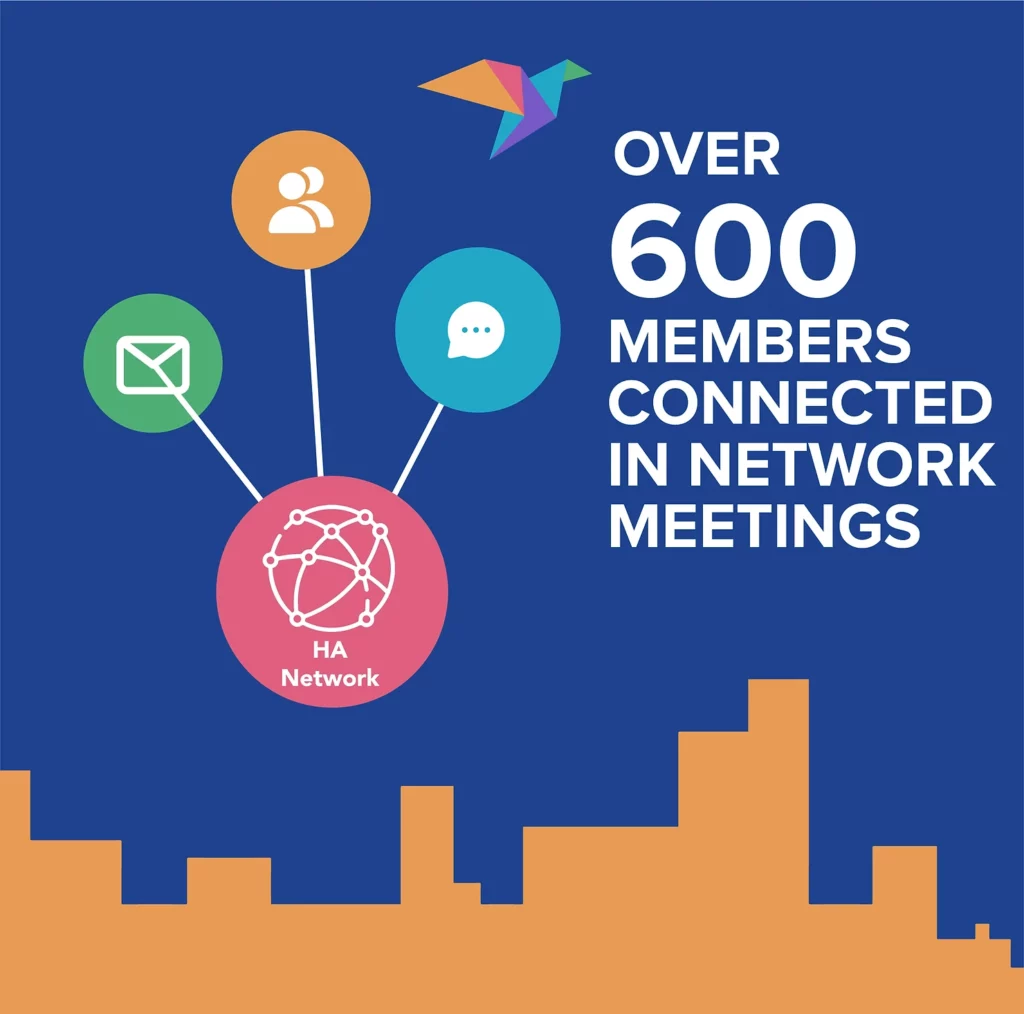 Our community teams strived to meet individuals at their point of need throughout the year.
As the pandemic conditions threatened community well-being, we connected remotely to answer the call of service to fellow Hispanic community members.
When conditions allowed, we enjoyed the warmth and connection of hosting our community programs in person. While recognizing familiar faces and meeting new members of the HA Familia, we helped our community continue to thrive and overcome systemic challenges and adversity.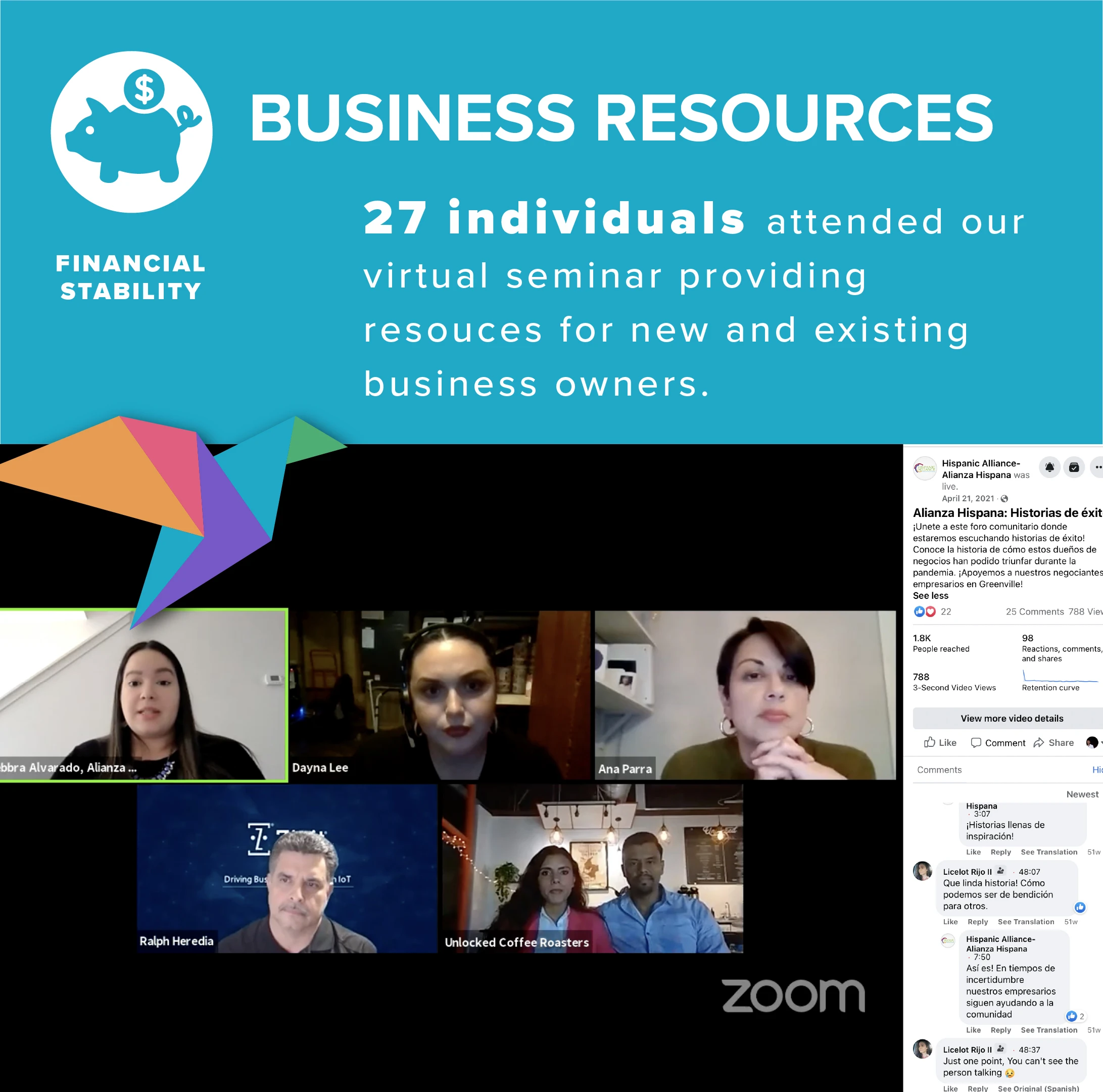 Build Trust, Build Health
In 2020, the National BUILD Health Challenge awarded funds to our Greenville Coalition to discover the roots of Hispanic childhood obesity in Greenville.
With LiveWell Greenville, we have come together with the support of 10 community partners to create an action plan focused on the needs of the community and the ways we can collaborate to advocate for health equity.
Health is a problem of disparity for the Hispanic Community.
35% of the documented Hispanic population live in a 2.5 mile buffer around the White Horse Road Corridor (WHRC), just 3 miles west of Downtown Greenville. Over the course of the Greenville Coalition's research it was found that 44% of Hispanic Youth are classified as overweight or obese, compared to 32% of the total youth population being classified as overweight or obese. The leading contributing factors for obesity rates in Hispanic children are:
Less access to Healthy Foods
Lower levels of Education Attainment
Family Poverty
Segregation
Leading this initiative is Vanessa Rodríguez, a joint employee with the Hispanic Alliance and LiveWell Greenville.
In addition to coordinating the efforts of Build Trust, Build Health, and its partners, Vanessa is charged with developing meaningful relationships that discover how we can work together to address this critical health disparity.
"Our team is workingto build a trusting and inclusive community where WHRC residents not only have equitable access to health and health-promoting resources, such as healthy eating and active living, but are comfortable in utilizing them."
– Vanessa Rodriguez
We exist to serve our community.
We walk hand-in-hand with them, celebrating every achievement and encouraging them on their path to prosperity.
With your continued support, the Hispanic Alliance will continue to push the upstate into a more inclusive and prosperous place for us all to enjoy.