Jose Daniel Rodriguez has just finished his Freshman year at Clemson University – that's pretty early in his journey to be thinking about the type of legacy he can give to rising Hispanic leaders, and yet, he is already mentoring students following in his footsteps.
Jose is part of a group of Student DREAMers Alliance graduates, mature and compassionate young adults, who are investing their time and heart to nurture and open doors for a generation daring to follow their dreams through an uncharted journey, often filled with doubt.
The Student DREAMers Alliance (SDA) was designed to meet the particular needs of Hispanic students, building a community of supportive friends and mentors, and employing a rigorous curriculum to spark internal drive and advocacy for self and others.
As a memorable close to its third year, SDA students from two different high schools recently gathered with their families to eat, laugh, and celebrate graduating from the year-long program. Jose, who graduated from our SDA Pilot in 2017, came to this celebration to meet and reconnect with students a few years younger than him, like Jeysner Suarez-Cuartas, who is an SDA and Carolina High Academy 2019 graduate. Jose sees a lot of himself in the younger man. "His situation was similar to what mine was when I was a Junior," he reflects. 
DONATE TO SUPPORT STUDENT DREAMERS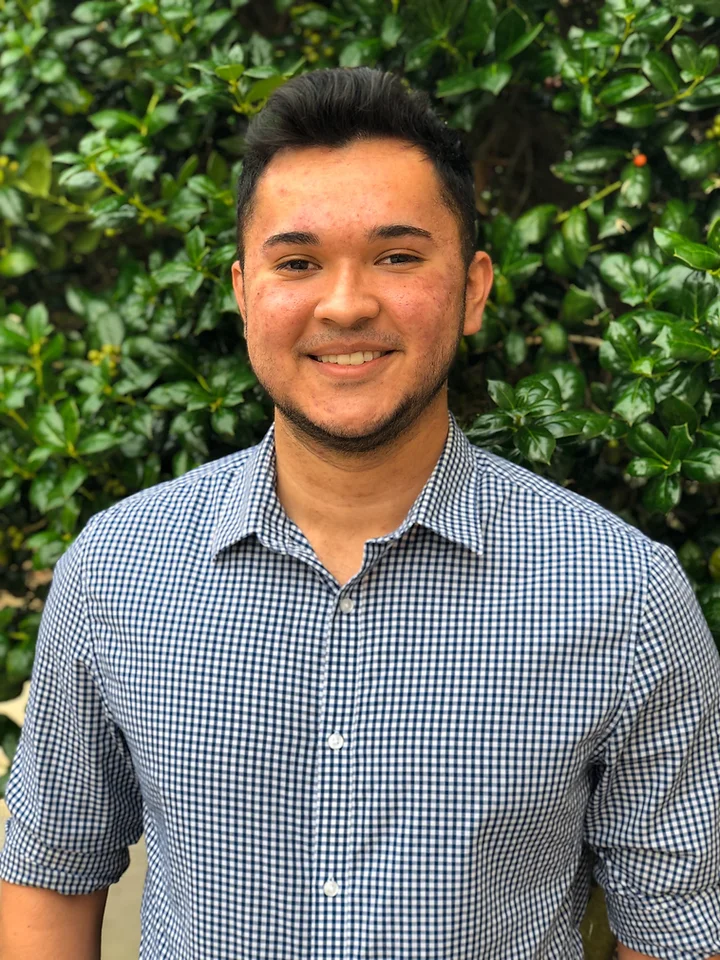 "Junior year is when you are supposed to start looking at colleges and majors, and at the time, I hadn't even started," he recalls. "My parents didn't go to college so they couldn't help me. I just didn't have the money to go to a four-year college."
Some SDA participants are not only the first in their family to go to college, but the first to graduate high school. For Jose, SDA filled a difficult gap in family knowledge and resources. He met and formed relationships with higher education administrators, and learned skills for writing his college application essays. He says this intensive preparation made a critical difference in his educational trajectory.
Jose recalls, "At first, like me, Jeysner didn't have the money to go to the school of his choice. He would ask me what scholarships I applied for, and how I did it." At the SDA celebration Jose heard some good news, "He ended up getting enough financial aid to go to a university that would let him study a program specifically for animals," since Jeysner is passionate about studying zoology and conservation.
Jose is intent on sharing his journey of success with his younger counterparts. Asked how he feels when spending time with younger classes of SDA, he says, "I am glad to see that they are reaching out, being involved. I am hoping that they strive for greatness. If they want to be a lawyer, or a doctor they can do that too, with the right mindset."
"The legacy I want to leave behind is that they can do whatever they want with work ethic, and passion."
For Jose, it is his gratitude for the presence and valuable help from SDA staff, as well as the bonds formed with his fellow SDA classmates that motivates him to return to give back to the program. "A lot of us would say that [SDA] was more like a family," he insists. "When I was applying to different universities, Hispanic Alliance staff did so much for me – they were always saying 'if you need help or money for textbooks let us know.' They were coming to us, and seeking us out."
As a rising Sophomore at Clemson, Jose is majoring in Language and International Health, and is on the pre-med track. He spends time mentoring younger minority students towards college, giving his time to make sure they have the same positive influences and role models that he enjoyed.
Jose is just one link in a strengthening chain of Hispanic leaders, who are achieving their dreams and reaching back to ensure that the encouragement and upward momentum never fails for the generations following them. He has already comprehended the importance of his role as a mentor and trailblazer in the Hispanic community, and is well on his way to a legacy of leadership worth following.
As Jose and Jeysner become the first in many spheres, they will certainly not be the last. They have unleashed a wave of change and hope for the future, and with your help, the Hispanic Alliance family is ensuring their momentum grows.